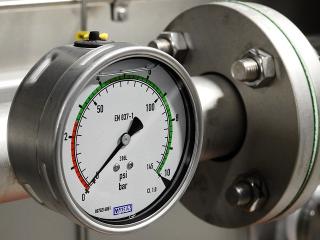 If you count on equipment to maintain control standards in your place of business, it's essential that you purchase a product that delivers precision. Acme Metrology offers quality weighing equipment and precision measurement solutions to businesses across a vast range of industries. Settling for inferior equipment will lead to a breakdown in your business' quality and quantity control, and in turn, will negatively impact your bottom line. Trust Acme Metrology for a better product.
Acme is considered a leader in their field, having been in business for more than 100 years. Regardless of your unique needs or individual application, you'll find that Acme Metrology is able to provide you with solutions to meet your challenges. When it comes to precision scales, Acme is considered the equipment metrology expert and can help you maximize your productivity to ensure you reach your business goals. Clients choose Acme for air and ground transportation services, material handling, food processing, printing, light and heavy manufacturing, materials testing, agriculture applications, waste management, shipping, chemical and pharmaceuticals, and much more.
Professional service techs from Acme Metrology will ensure that your equipment downtime is at its absolute minimum, through scheduled preventive maintenance that keeps your operation at peak efficiency. Choose Acme for the following types of scales: airline, truck railroad, pallet, lift truck, portable, floor, crane, bench, check-weighing, controller, counting, shipping, and more.
If you're interested in a system that is fully integrated into your own production, Acme is able to meet your needs with affordable equipment. Metrology pros from Acme are able to implement technology that can assist with sophisticated weighing and data accumulation to help you stay the course in managing operations. Call 800-833-3810 to speak with a knowledgeable tech about scheduling an on-site evaluation of your operations, installation and training or your workers, ongoing tech support, and more.
Equipment from Acme can ensure quality and proper calibration in your process as well. Consider Acme Metrology for high speed, in-motion scales, tension meters, dynamometers, force gauges, hardness testers, bottle top torque testers, check weighing scales, calipers, gage blocks, testing machine and a range of other products to keep measurement precise. As industry continues to evolve, you'll find that Acme is at the forefront of innovative and technologically advanced techniques for maintaining quality control in the workplace. Feel free to visit the AcmeScaleTechnologies.com website to learn more about how they can help you keep production costs at their lowest.
For your short-term needs, Acme provides affordable rental equipment. Metrology pros from Acme can help you choose from a range of balancing, weighing and measuring options to best meet your budget- and your needs. Call a specialist from Acme at 800-833-3710 now with your questions to find out how they are best able to help you achieve your business goals or visit online to take a closer look at solutions to your unique challenges. Acme Metrology is there for you when you need them.