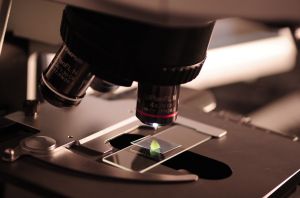 Calibration of instruments is essential to almost all production industries. Perhaps your company engages in the use of complicated tools or adopts an assembly line operation for building or repairing, all of your tools will definitely need to undergo calibration at a particular point in time.
Virtually all industries adopt the use of calibration service to derive the best performance from their equipment and products. Periodic instrument calibration is universal. Thus, in many aspects precision instruments are determinants for product quality. Instruments calibration is mostly carried out every six months. The automated calibration system drastically reduces the time spent on equipment calibration which also affects the expenditure. The procedure for calibrating instruments differs from one product to another, and they all almost involve the application of a handful of techniques and equipment that are quite expensive.
Failure to properly calibrate your instrument can lead to catastrophic results. It can also cause damage to some parts of your products or deformation, thus have a negative effect on your business. If for example, you are a producer of food products and you failed to calibrate the temperature gauge on the cooking equipment, you might end up over cooking or under cooking the food which can result in loss of customers and give you a poor reputation. This example shows how calibration issues can wreak havoc for companies and their customers.
Certification can be regarded as a twin of calibration that is why it is essential to find a company that do not just provide instrument calibration services but are also capable of awarding certification. The most fundamental level of certification may not require any form of readings before carrying out the calibration process.
The highest stage of certification would involve taking readings before and after the calibration activity. Occasionally, you might require a certificate that links to National Institute of Standards and Technology. Ensure the provider of your calibration services is capable of providing any level of service you require.
Why You Need a Calibration Service Provider
Calibrating instruments are cheaper nowadays with the availability of calibration experts. With them, there is no need to spend huge sum of money for calibrating instrument. A good calibration service provider should always support you and build your confidence to put make your equipments function most efficiently and put them in good shape. Your old or new equipments shouldn't make a difference when fulfilling this service promise. You can get precise report about the condition your equipment through equipment testing. Calibrating instruments also give an idea of when wear and tear is likely to occur in your equipment.
Choosing a Good Calibration Service Provider
Majority of calibration services companies own websites which makes it easy for you to access the kind of certification and services they offer. Sometimes, you might require equipment repairs, so it is a wise decision to pick a standard calibration company with the ability to provide everything you require either certification, calibration or even repair services.
When looking out for help on calibrating instruments, certification or repairs, it is advisable you choose a company that boasts of many years of experience and good record.
Chicago Metrology