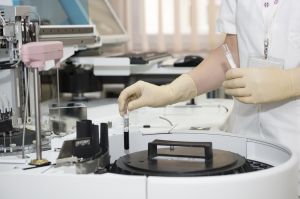 Every business manager knows that the quality of the services that they provide their customers depends on the quality of the equipment they use to provide those services. Equipment and calibration management and maintenance is the key.
Time is money and having a dedicated and efficient system for calibration tracking is going to save both. Most pieces of equipment designed to take accurate measurements, will eventually become less accurate over time. Some industry requires that accurate records are kept and certificates are maintained.
Manage Calibration Procedures
Having a reliable method of locating and initiating the procedures needed to perform reliable recalibration of specific types of equipment is a must. Equipment and calibration management is not a new concept, yet in today's competitive environment, there are more systems available than ever before. Choosing a system that meets the demands of a specific type of industry can improve overall performance.
A solid system must contain a field that enables the business to detail the entire calibration procedure and it must be quick and easy to access. It must contain a field that allows for the exact steps followed to be entered and the results of measurements taken entered and stored. A strong system will allow for worksheets to be generated and allow for easy reference to master gage data.
Track Historical Records and Save Certifications
Efficient performance within an industry can make or break both large and small operations. All calibration work and data must be stored for as long as required. Additionally knowing who performed the calibration on which specific gages or pieces of equipment must be easily referenced. These details can improve efficiency and point out strengths and weakness among a workforce.
Often overlooked by many system providers, it is important to be able to quickly link to and review external calibration certificates. Just as important as this is the ability to audit system user's activities to guarantee that no unauthorized changes are ever made to the overall tracking system. Easily finds any record or certificate when you need it.
An equipment and calibration management provider will oversee all aspects of evaluation, auditing and implementing a managed program for all equipment on site. It does not matter when a certificate will require inspection a professional provider will make sure they can be easily accessed and on hand as needed. In addition, each certification will include the department name and the owner's name as required by local legislation.
Traditionally, small companies had to go it alone when it came to tracking their own equipment and calibration management needs, today there are multiple ways to effectively provide this vital service at a cost savings to the company's bottom line. In a vast competitive environment, it is vital to have every piece of equipment up and running to meet the demands of the day. Qualified field technicians can make the difference.
Now is the time to secure a quality system. It does not matter which industry needs must be met every day. Automotive, chemical, engineering or industrial. The best plans are acted upon before they are needed.