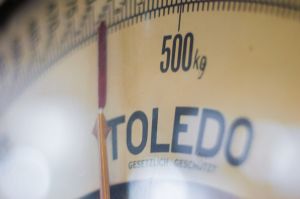 When it comes to scale calibration, there are a wide range of people who believe that they do not need any help. However, finding a trustworthy company to handle scale calibration on our behalf can provide us with a number of benefits that we had previously never thought possible.
For starters, their experience level is off the charts. While some of us may have a small level of experience in this regard, it pales in comparison to the experience that is offered by a professional company. Those who own and operate business in the manufacturing and/or biotechnology industries would do well to read on and learn more about the following advantages.
A Strong Understanding Of The Industry
There is no substitute for the knowledge and wisdom that a professional scale calibration company has to offer to their clients. While a business owner may have some small level of awareness as far as the calibration of their scales is concerned, they are typically consumed with their day to day duties. This makes it difficult for the business runner to remain fully up to date on the various ins and outs.
By relying on a professional, a business owner is able to find the best vendors for their needs and avoid all of the usual long term problems that tend to arise. All of the industry recognized standards are supported and understood. This provides the client with the necessary peace of mind that comes with knowing they will always remain in compliance.
Quality Assurance
Sure, there are some who might be able to handle certain aspects of scale calibration on their own. However, a professional company is subject to certain standards of quality assurance that we simply cannot duplicate on our own. All accredited companies that we are going to be meeting with will have to remain up to date with ongoing compliance surveillance.
This allows the client to rest easy and enjoy the comfort that comes with knowing that their calibration company is subject to the highest possible standards. When new standards are enforced in the industry, the calibration company is fully aware of them. This keeps the client from potentially being taken by surprise once their services have been rendered.
Saving Money Over The Long Haul and Short Term
In the short term, a business is able to save money on their scale calibration needs by avoiding the difficulties that are associated with needless repairs. The temptation to save money by taking care of calibration on our own should be outweighed by the reality of the matter. Refusing to spend money on proper calibration will only cause a company to have to spend additional monies over the long term.
An accredited calibration company may represent a more significant investment upfront, but it will also allow the company to save a great deal of money over the long term. Any short term savings that are realized by handling the calibration on our own go out the window once we are forced to shell out for the repairs that are likely to be needed as a result.