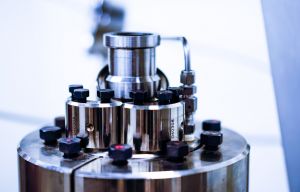 When it comes time to find the right labs for all of your calibration and testing needs, there is simply no substitute for the advantages that ISO 17025 accredited calibration labs are able to provide. ISO 17025 accredited calibration labs are able to assist you in a variety of ways and if you would like to learn more about these benefits, we urge to take a moment to read on and learn more.
The following benefits allow you to receive the testing competence that you require and you are also able to avoid the downsides of using of a lab that is not properly accredited. Let's take a closer look at these advantages.
Recognized Competence
With IS0 17025 accredited calibration labs, you are able to conduct all of your necessary testing while remaining secure in the knowledge that your laboratory has been formally recognized for their competence. You do not have to wonder if the lab has the proper recognition and best of all, these labs are also subject to additional testing on a regular basis. If the lab is not subject to this testing, you may receive service that is less than satisfactory.
An ISO 17025 accredited calibration lab cannot maintain this level of accreditation unless they receive evaluations from the accreditation body. The standards of operation must be maintained at all times and when you allow labs like these to assist you, you are able to receive the best possible service. Clients do not have to worry about the lab's ability to assist them on any level.
Specific Criteria
There is a reason why these labs are able to market themselves in a certain way. It is because their clients have the peace of mind that comes with knowing that the lab has met a very specific criteria to maintain its accreditation. When you are in search of a lab that can offer you the proper technical competence, IS0 17025 accredited calibration labs are a top choice.
This competence is recognized in both the United States and internationally. The criteria is not random and it is chosen with the exact specifications of the industry in mind. This allows customers to conduct their testing while remaining secure in the knowledge that their results are going to be as reliable and accurate as possible.
Performance Benchmarks
In order to ensure that the aforementioned criteria is met, there are certain performance benchmarks that are established. By selecting ISO 17025 accredited calibration labs, you are entrusting your testing to a laboratory that operates in concert with all of the necessary specifications.
While some labs operate in a solo manner and are essentially isolated from all of their peers, these labs are subject to regular checkups from the accreditation body. You are going to want to choose a lab that is going to receive regular assessments regarding their performance and if the lab does not receive any sort of checkup regarding their ability to provide you with accurate data? This is a sure sign that you should not be trusting this lab for any reason.
Iso 17025 Accredited Calibration Labs