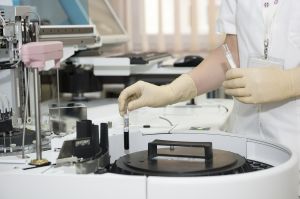 A2LA simply means American Association for Laboratory Accreditation. This organization is responsible for accrediting calibrations and testing facilities to ensure that it meets ISO ( International Organization for Standardization) 17025 standards. ISO 17025 is the major standard that is mostly used by testing and calibration laboratories. ISO 17025 entails that the organization is competent and it applies mainly to those organizations that create testing and calibration results. A2LA is an internationally recognized organization that not only operates in the United States.
Nowadays, most companies are trying to differentiate their services from their competitors. A2LA certification will accredit the services offered by your company in line with the standards provided by the International Organization for Standardization. A2LA certification is an important catalyst that will let your organization receive international recognition and also standout from the competition. When you run your business in line with international standards, it will enhance your competitive advantage and flexibility.
When your organization is accredited by A2LA, it will improve your organization's ability to make more decisions, decrease cost and manage risk. They are the biggest U.S. based multi-discipline accreditation body. They have acquired the requisite experience and have been around for decades. They also ensure that your organization meets private sector, state and federal regulations.
Below are the importance of A2LA certification;
Unbiased and objective evaluation
This body can help you evaluate your organization's functions. This will propel your business to greater heights because it will project your organization in good light to the international community. They will encourage an awareness that will ensure that your organizations meet international standards. They also offer training courses that are affordable. This courses will prepare you for accreditations and ensure that your organization is always ahead of the competition.
Experience
A2LA has over three-decade of experience in providing accreditation services. They have been around trying to ensure that rules and regulations are complied with. Your organization will be able to enjoy their goodwill if you get A2LA certification. Their assessors also have more than twenty years of technical experience. Their staff are well-trained in laboratory testing and inspection.
Confidence
Everyone wants to be sure they are getting the best product available in the market. When patients purchase your products, they are a lot more confident because they are sure that your organization has been accredited by an internationally recognized third party accreditation body. This will, in turn, provide your organization an opportunity to earn more revenues.
Reduce expenses
Every organization is always looking out for ways to reduce cost and expenses. When your organization is accredited by A2LA, it will help your organization lower overhead costs. It is also very affordable to engage the services of a third party Accreditation body like A2LA to perform various assessments.
Finally, A2LA has the required expertise in collaborating with federal, state and local agencies in accreditation of programs, geared to meet their needs. They are good in establishing, patterning and maintaining accreditation programs to fit into the goals of the stakeholders. Organization that want to grow will opt for A2LA accreditation because their importance cannot be overemphasized
Chicago Calibration