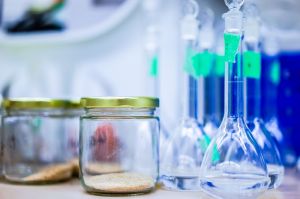 Even at their first try, most people are very likely to tell what the acronym "A2LA" stands for – American Association for Laboratory Accreditations. But how many of these people know beyond just saying the acronym, including the objectives and importance of A2LA in Chicago? If you are one of such people, this post is for you, so read on.
What is A2LA?
As a third party auditor for the ISO 17025 standard, the American Association for Laboratory Accreditation (A2LA) operates as an international institution that specializes in accrediting calibration and testing facilities. They are a non-profit, non-governmental public service accreditation body that provides several classes of accreditation programs for businesses and organizations alike in numerous industries, such as clinical testing laboratories, inspection bodies, testing laboratories and a range of industry specific programs like air emission testing bodies.
As a matter of fact, A2LA is the largest accreditation body that cuts across a wide range of disciplines in the US. They are also a signatory to the International Accreditation Forum (IAF) Multilateral Recognition Arrangement (MLA). As a third party institution, A2LA is mainly assigned with the responsibility of performing a thorough assessment of all factors of testing and accrediting calibration labs based on the ISO 17023 standard.
Why is A2LA important?
Obviously, there are lots of interesting benefits of working with A2LA in Chicago. For over 3 decades now, the institution has been working in accordance with ISO standards. In order to effectively strengthen the standards the grant in Chicago, a more in-depth look at the processes and capabilities of customers will be performed by the organization.
Other accreditations bodies in the business include PJLA, L.A.B, NIST, NVLAP, and so on, however, A2LA is most appreciated because it does more than just checking boxes and distributing ISO 17025 certifications. Just so you know, A2LA offers a more rigid method of accreditation than many other accreditation bodies. In other to ensure full compliance with the most recent methods of testing and calibration, lab technicians may also be mandated to participate in comprehensive and ongoing intense testing.
Apart from helping to boost confidence in testing and calibration, it helps to ensure accurate and reliable testing and calibration. a
How to Obtain A2LA certifications
It's not often an easy task to get accreditation from A2LA. As a matter of fact, rigorous evaluations and requirements are required to strictly adhere to international standards published by the International Organization for Standardization (ISO).
Whether you are in the automotive or construction industry, you cannot get it wrong with A2LA in Chicago especially if you are seeking to have some type of quality standards. If not exceeded, all your needs will be well met as they offer one of the strictest standards for calibration.
As a customer, your calibration certificate will have an A2LA accredited logo on it when you purchase the highest level of calibration. In order to effectively check that your standard of operation is being maintained, as well as ensure a continued compliance with requirements, your A2LA laboratory will regularly be audited.
A2la Chicago